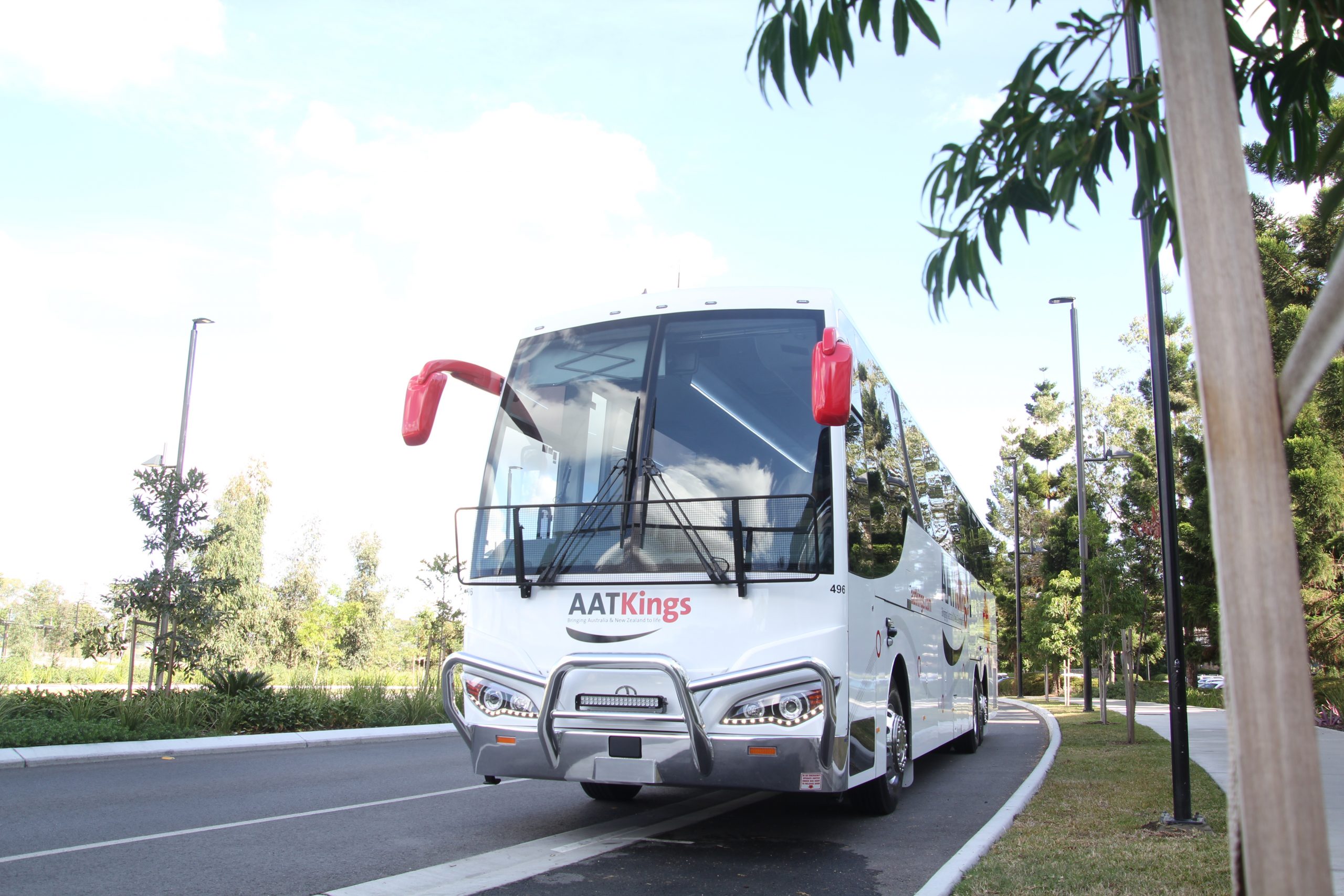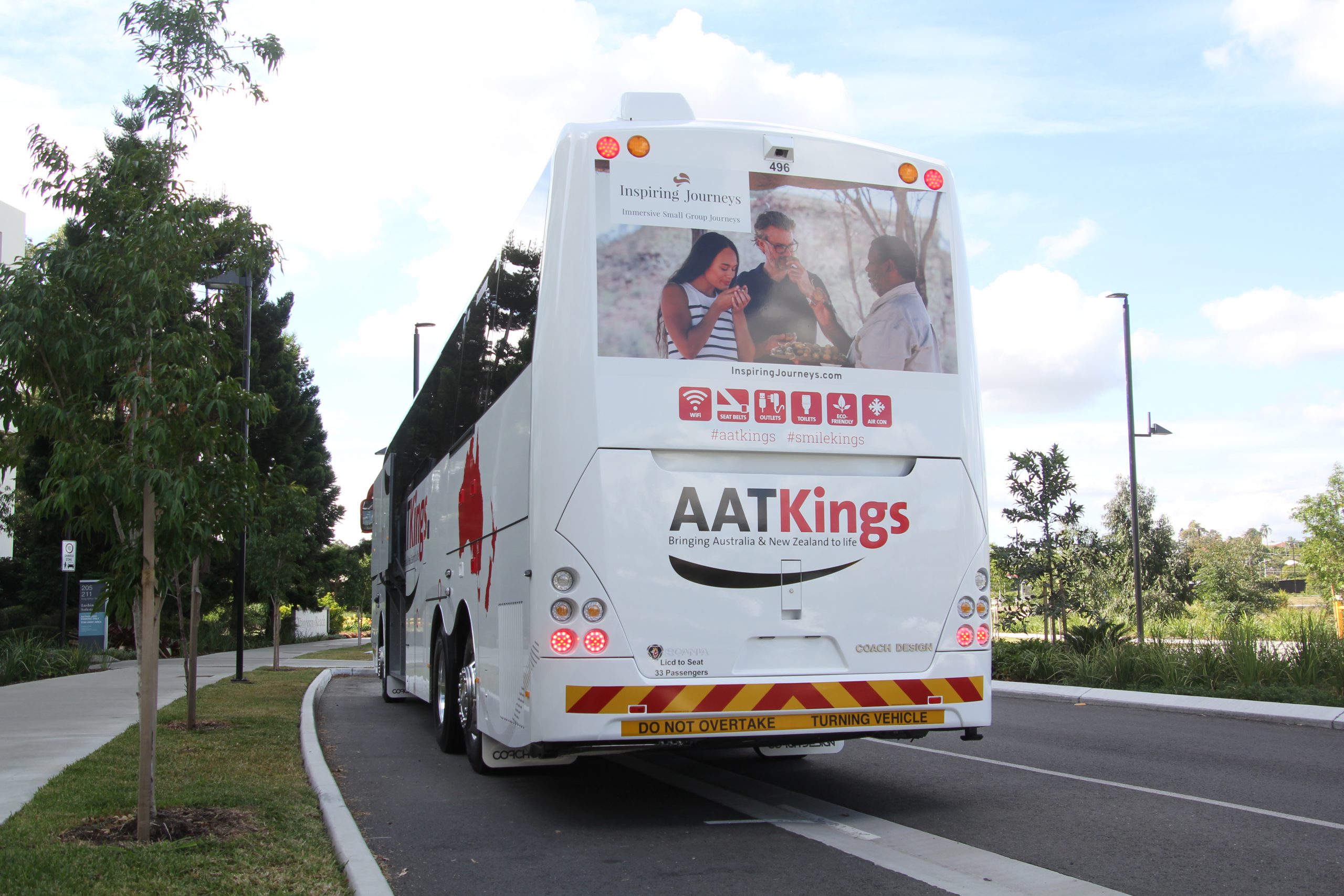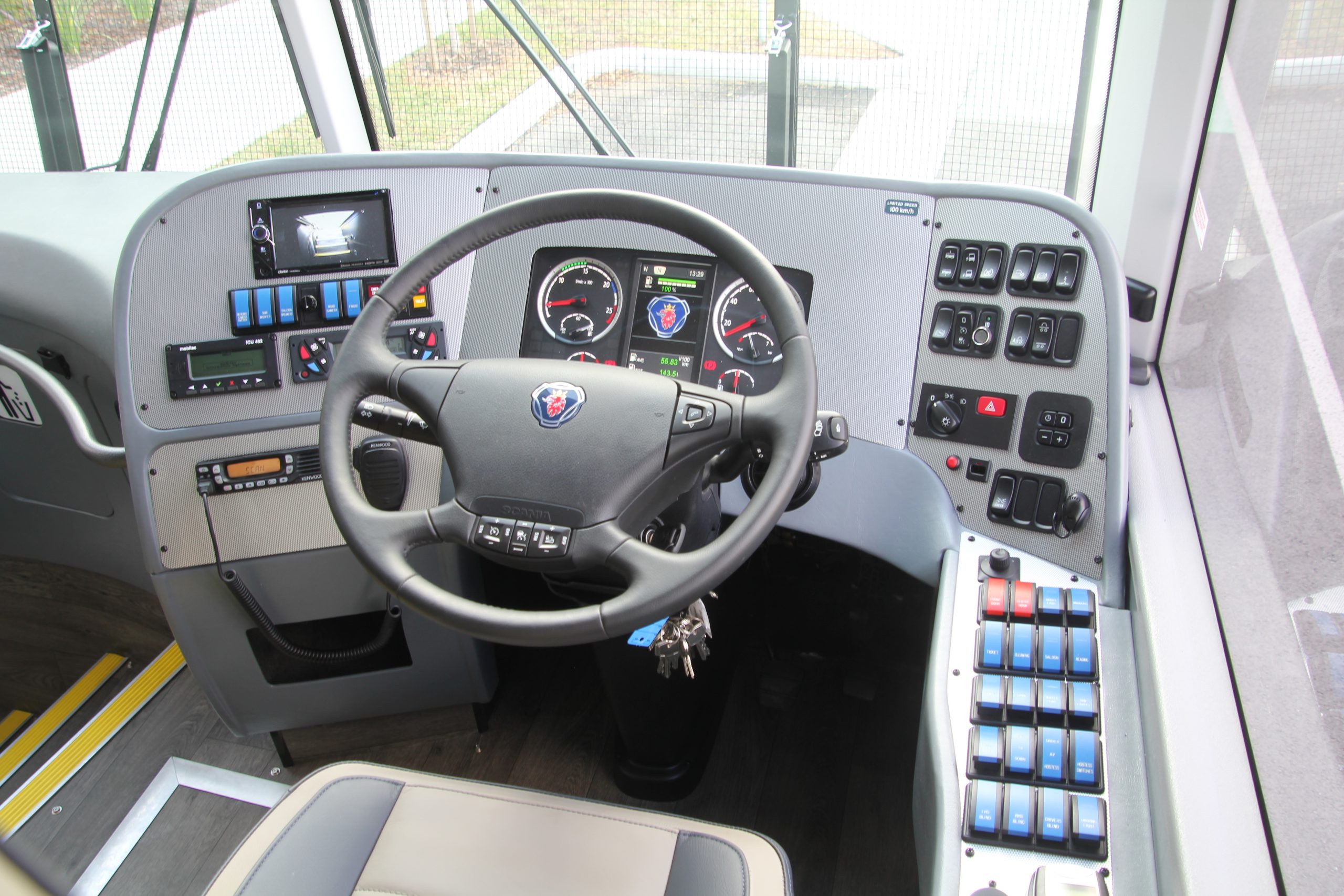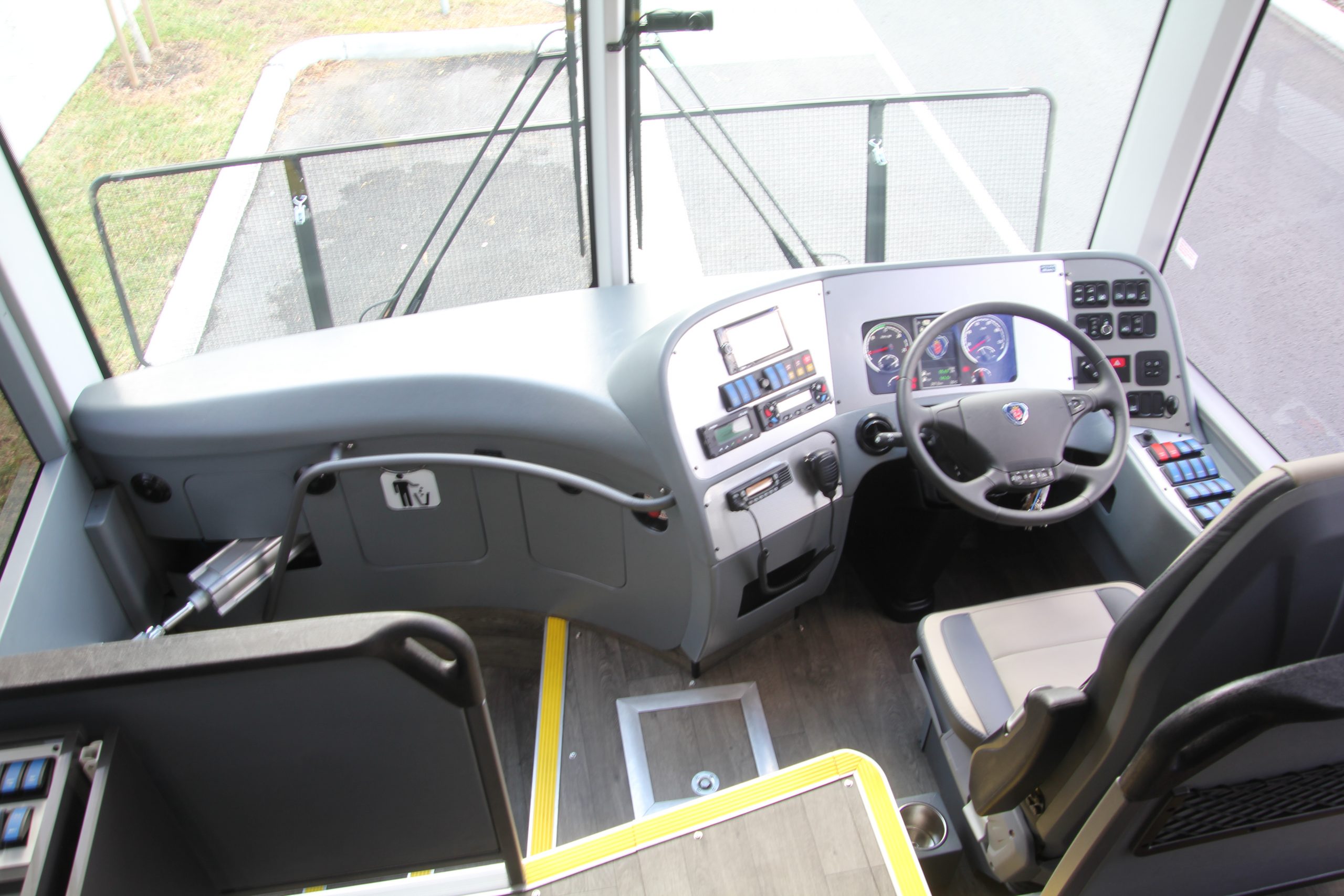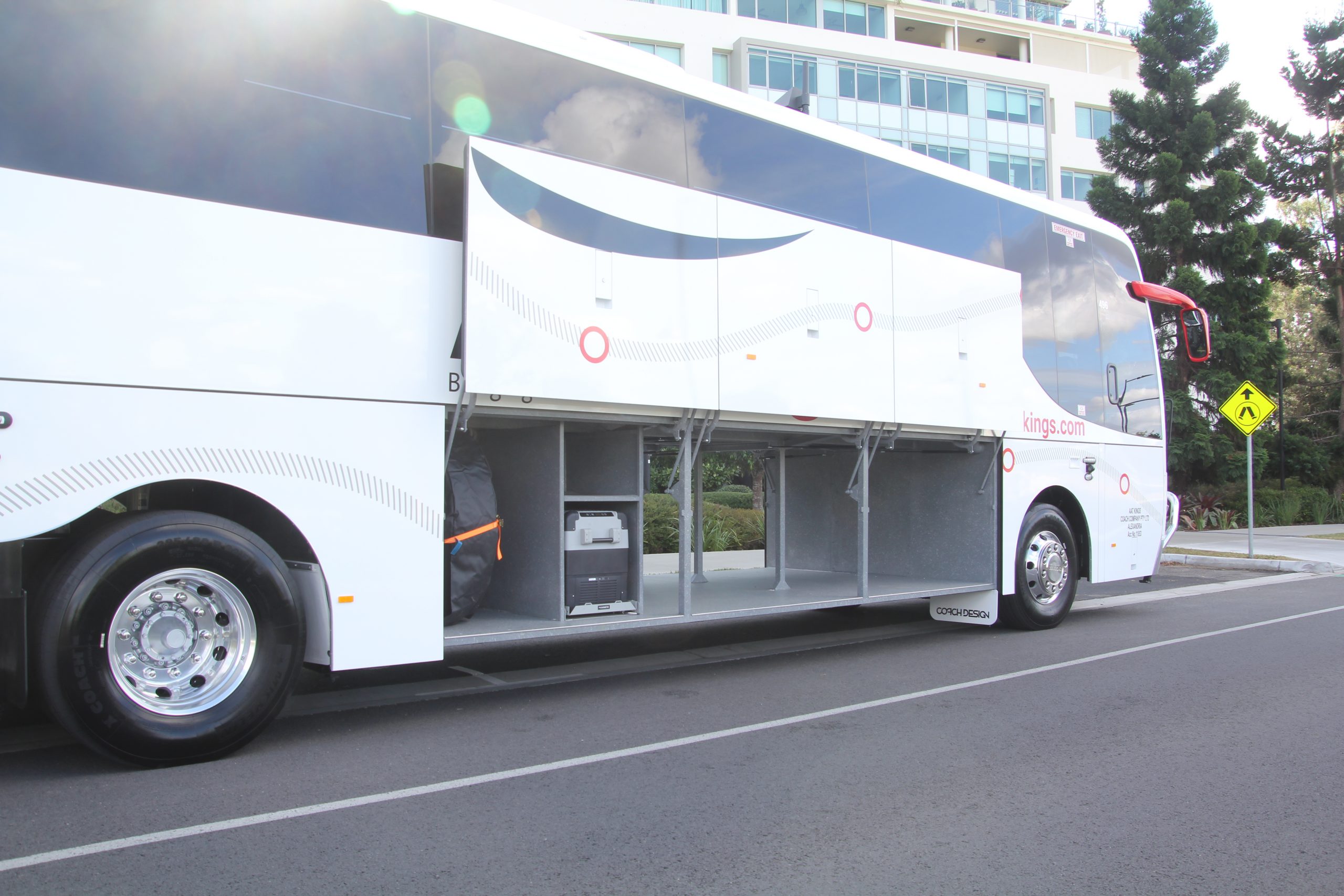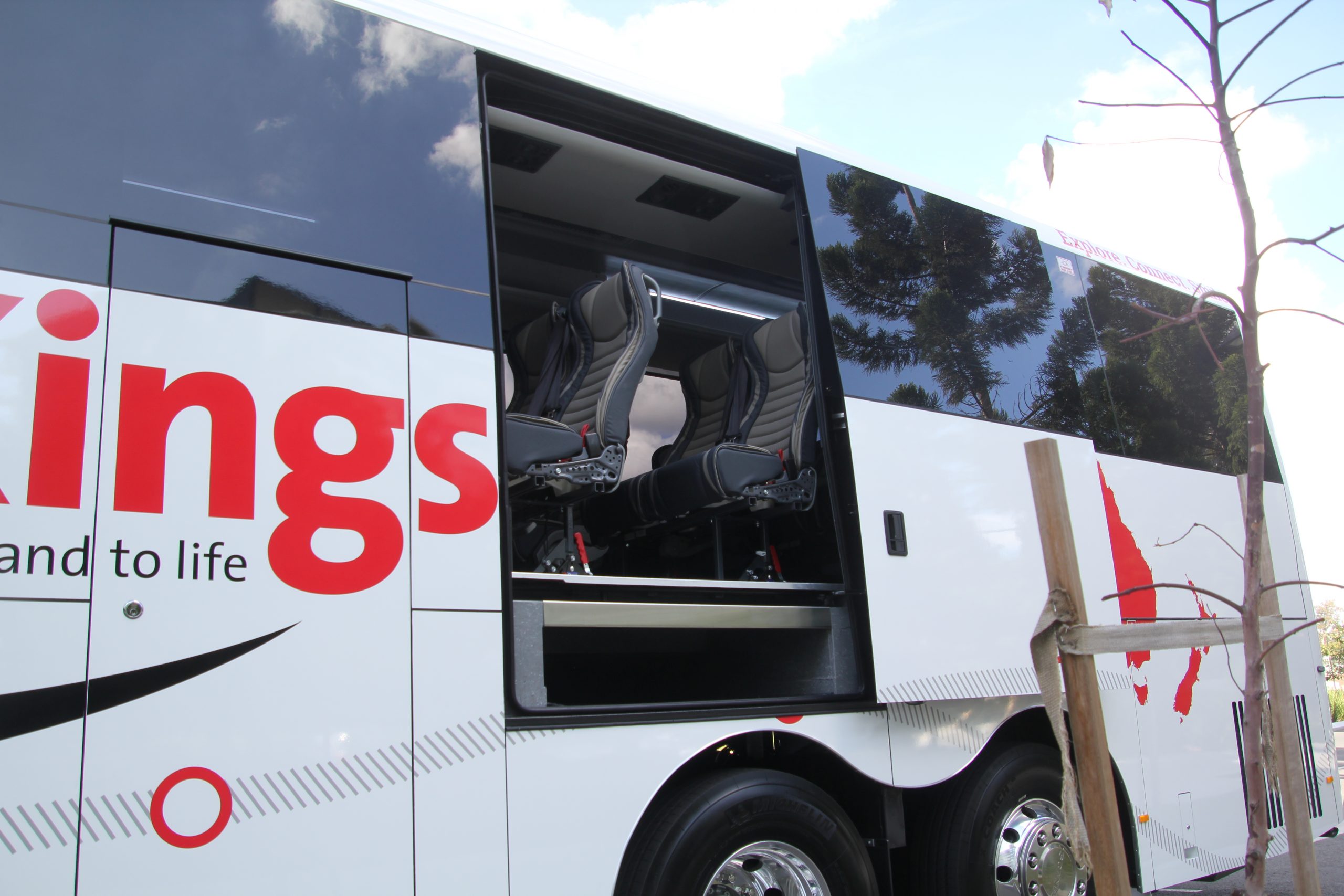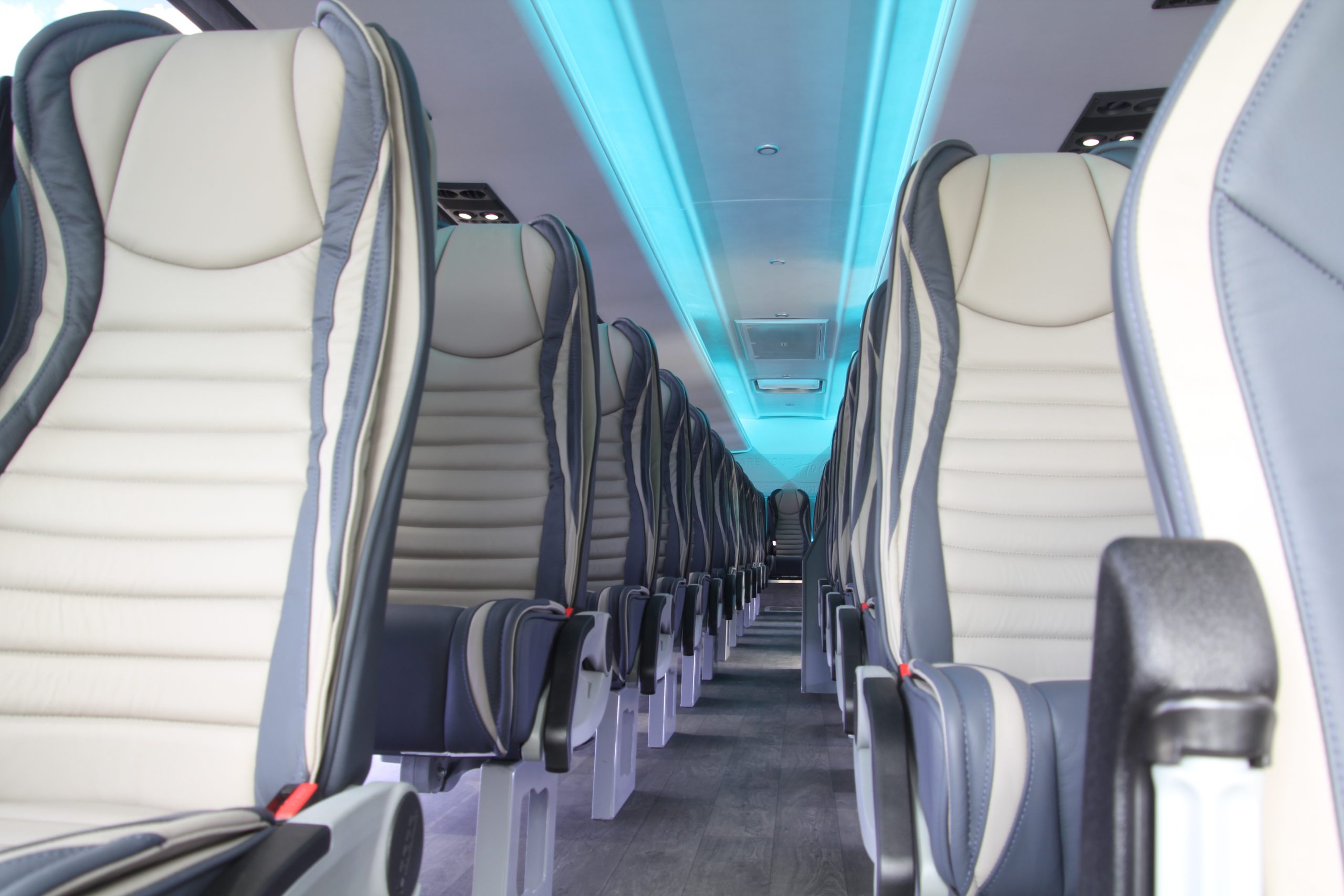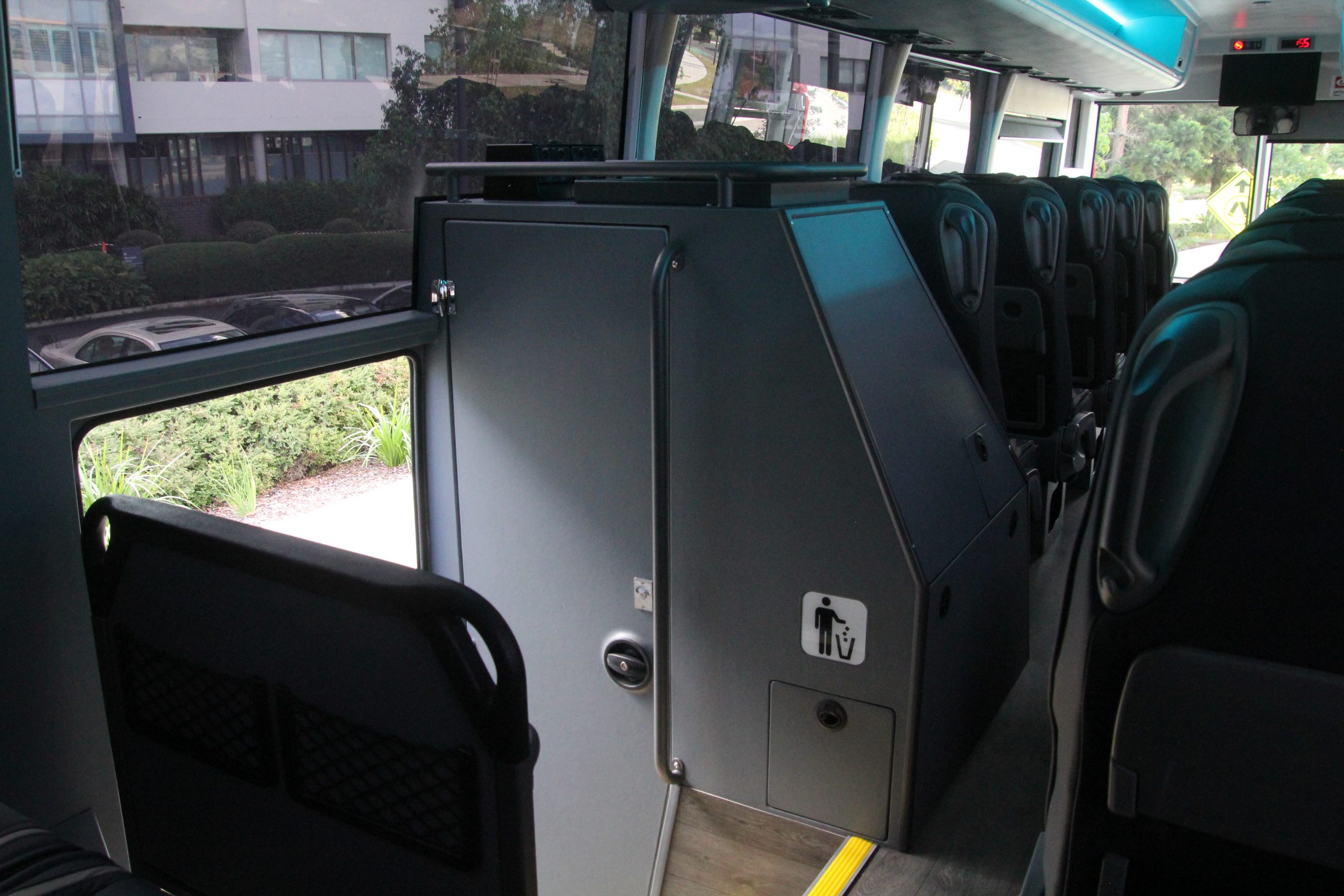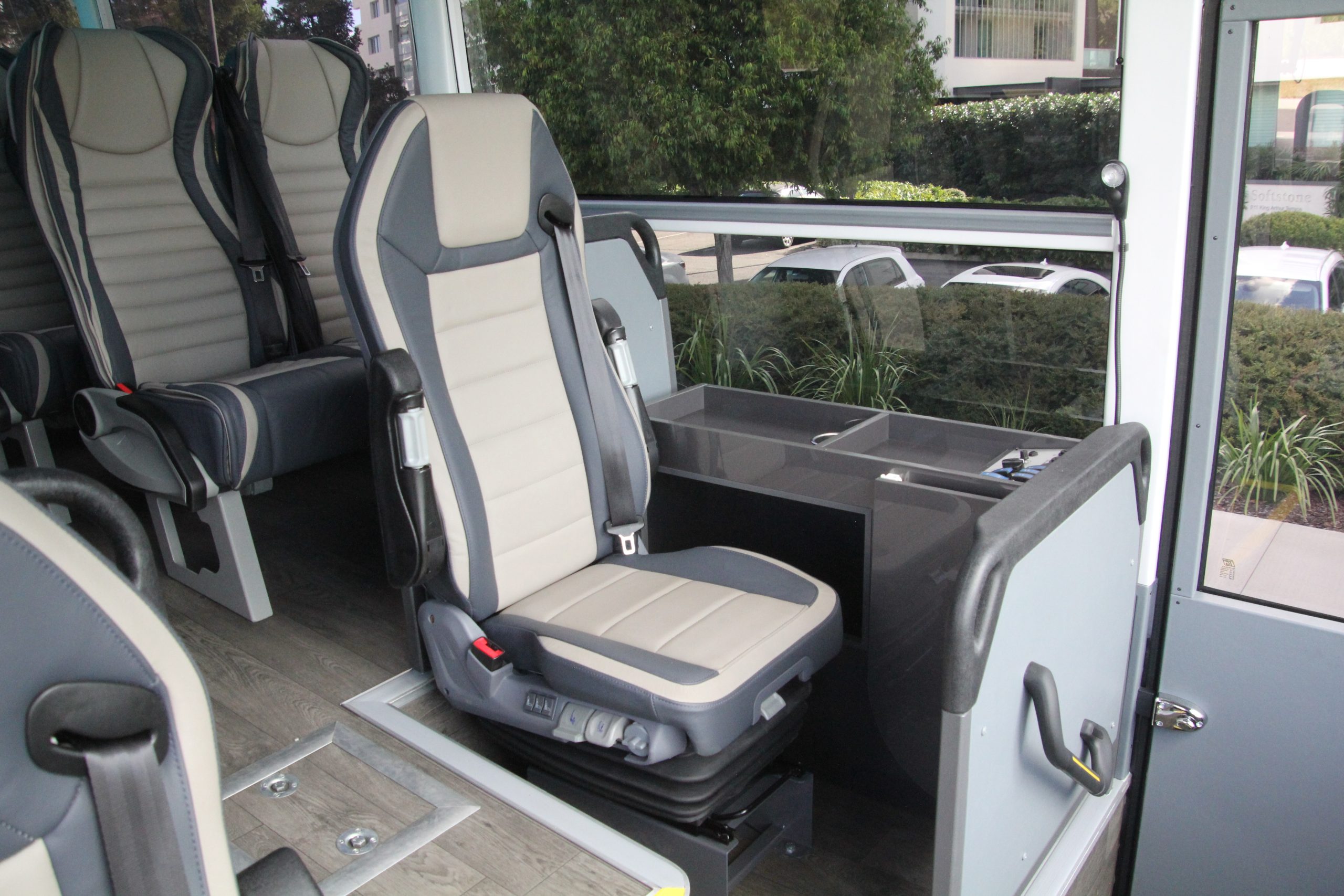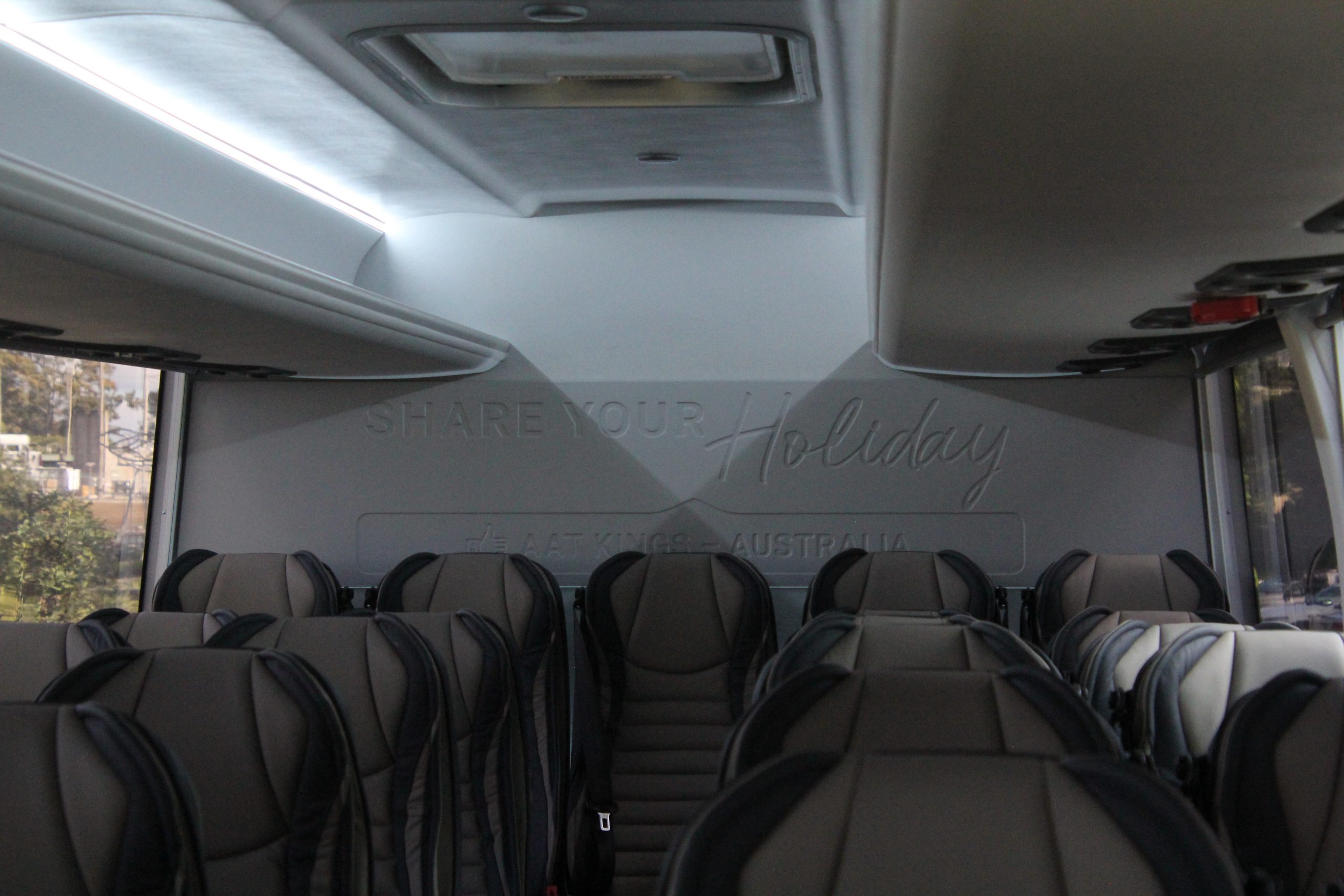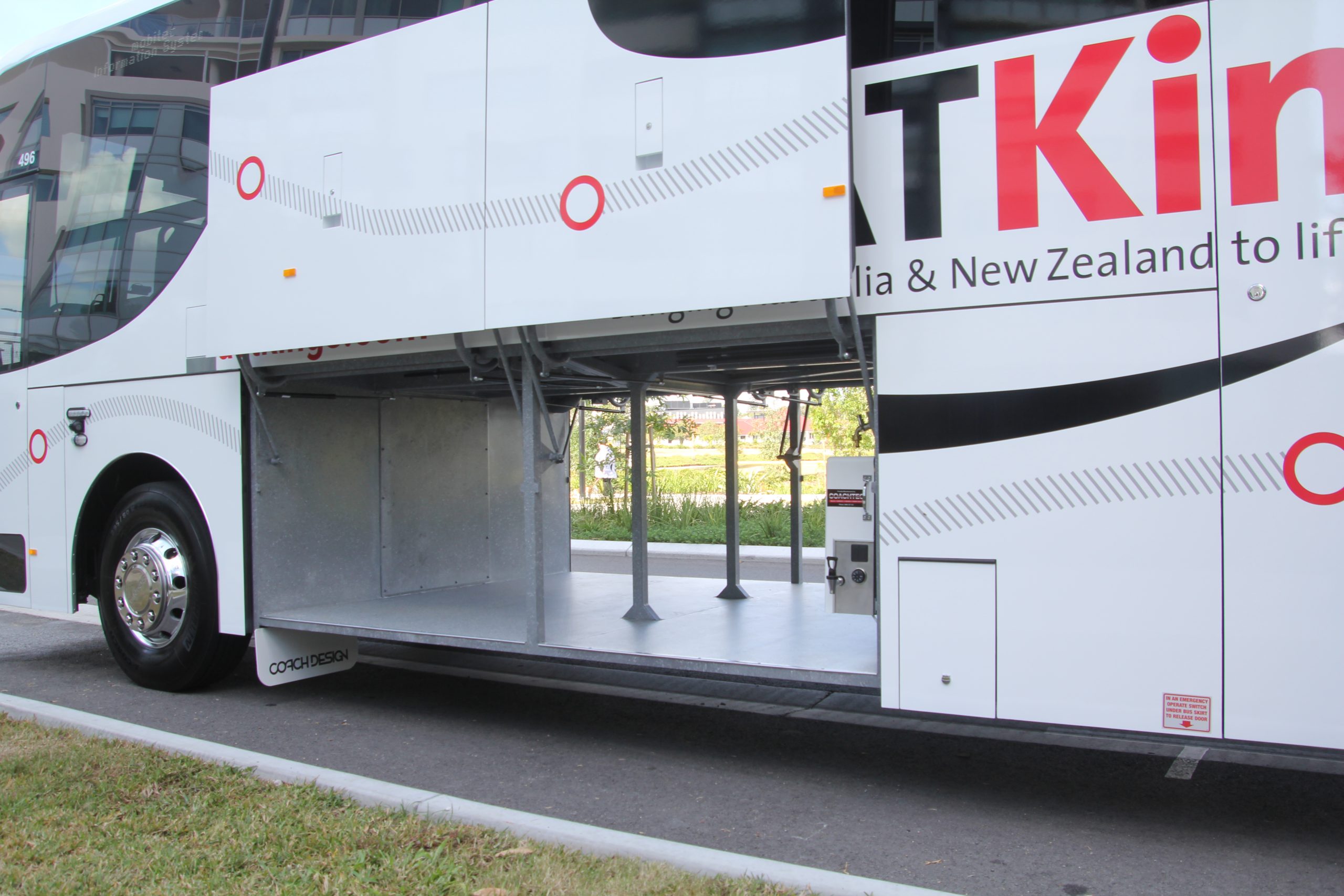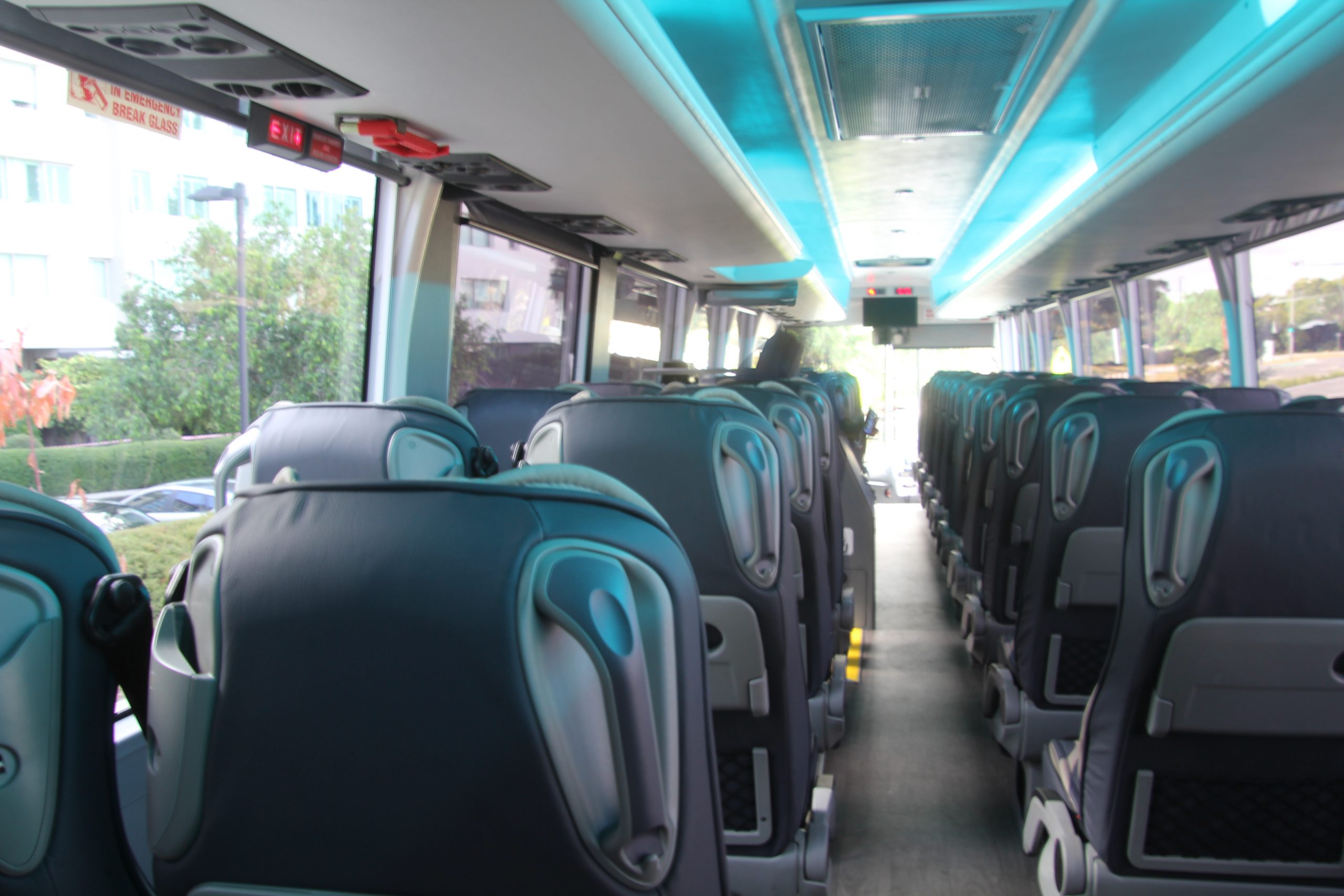 Details
AAT Kings
| | |
| --- | --- |
| Project: | AAT Kings |
| Client: | AAT Kings |
| Project Type: | 5 Star Luxury Coach |
Overview
This vehicle is one of 3 we are building for AAT Kings as part of their replacement program.
It is built on a Scania K440 EB6X2 with rear steer. The length is 13.5m long with 49 seats and a superior hostess area. It has a 1625mm floor height to accomodate a wheel chair lifter over the rear axle, although this particular vehicle has provision only for the wheel chair lifter, so if needed at a later date a cassette lifter can be easily fitted.
The manufacturer of the seating is Sege which are made in Turkey. They are covered in two-tone leather. They also have a footrest, tray table and a intergrated USB charge point in the back of every seat.
Other features are, centre door and centre toilet, a drivers air conditioner and panographic luggage bin doors.